Verified and convenient parking
In Prague, Brno and Hradec Králové
News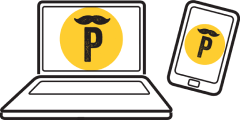 Reservation & payment
Enter where and when you wish to park and the system will find garages with vacancies and their prices. Online reservation and payment (Paypal/payment card) will take you two minutes.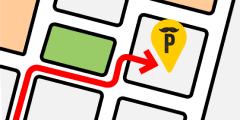 Navigation to the garage
The confirmation (SMS and e-mail) contains information and a map to make it easier for you to get to your parking space.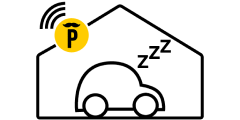 Parking
All garages are operated non-stop, reception will open up for you or you can do it yourself by calling from your telephone (which is free-of-charge even for foreign drivers).
Sign up for an account and get great extra features!
Easily modify or cancel your reservations
Convenient garage opening with a button instead of a call
Even faster reservations without filling in the details again
Exclusive offers and promotions on newly opened garages
Great parking, spacious garage. Ideal for all-day parking in the city centre. You reserve your space online in advance, so you are guaranteed a space.
Excellent pro-client service, the customer line was available even on Sundays at 10 p.m. A large number of parking spaces in the city center. The price is better than the competition. Definitely would recommend.
Great idea for parking in the center of Prague, a much cheaper alternative to other parking options.
Hassle-free parking in Prague. Parking in Prague hassle-free. Once I parked on Španělská 12, the second time on V Tůních 1329/9, perfectly marked in both cases. I arranged the extension over the phone without any problems.
Quick and uncomplicated online reservation. Entry and exit with the phone number worked great. The car park is very clean, you feel safe and the parking spaces and paths are big enough.
Great parking in Prague at a good price! I wish we had such a service in Germany.
I have to say that MR.PARKIT saved me when parking in Prague. Payment, information, opening, closing the garage, everything without problems.